THE PALAZZO
MAIN GULBERG EXPRESSWAY GULBERG GREENS ISLAMABAD
…..  BAROQUE ARCHITECTURAL SYMBOL
The Palazzo, Unique, Luxurious Living and Retails Spaces.
At the Palazzo, we believe in building a reputation. A reputation of luxury, tryst, innovation, value-addition, seeking new opportunities and always going that extra mile. Through our pioneering perspective of living, we fine the way to combine luxury with simplicity by creating and innovation concept for contemporary an well-designed ways of living.
Following the successful completion of The Grande condominium buildings in Bahria Town Islamabad, we are introducing The Palazzo, in Gulberg Greens Islamabad. It is a corner property, with one end facing Margalla and the other parallel to the Gulberg Boulevard. In a community renowned for its distinctive architecture and lifestyle, The Palazzo will stand as a true masterpiece.
We Offer an outstanding way of life, featuring a range of two and three bedroom sustainably designed apartment, a pent house and an ultimate shopping destination. The Palazzo is a protected entry with 24 hours security surveillance camera, guards and secured entrances.
Sales Partner & Marketeer
ARK Marketing
…..
Project Developer
MAAKSONS (Pvt.) Limited
Pakistan's Premier Infrastructure Developer
MAAKSONS Pvt. Limited has been transforming the infrastructural identity of Pakistan for the last six decades. Sustainable infrastructure and industrial development, residential and commercial project development and management, and the provision of benchmark engineering services are their core competencies. They pioneered experimenting international practices in the country's construction engineering, which subsequently, transformed the infrastructure development sector of Pakistan into a major economic domain.
Their vision and pragmatic contribution towards conceiving and implementing livable and smart future for Pakistan has been acknowledged at all levels.
BAROQUE ARCHITECTURAL SYMBOL
…
Dedicated Car Parking In Basement For Residents
On-Site Maintenance & Management
Earthquake Resistant Design
Mailbox for Each Apartment
Well Designed Wide Lobbies
24-Hours CCTV Security IN Common Areas
2 Bed Luxury
3 BED LUXURY
2 BED ECONOMY
3 BED ECONOMY
1-High quality Master tile/Marble flooring 2- Baths have High quality Master/Imported tiles up to 7ft 3- Imported switches and automatic circuit breakers 4- All doors are made of deyar/imported wood 5- Kitchen counter top of good quality granite/marble. 6- Kitchen will be provided with Hub, Hood and stove. 7- High quality Aluminum windows with tinted glass 8- Built-in ducting for Air condition 9- Wiring for telephone and cable connection 10- Ups wiring 11- Every apartment will be connected to reception through Intercom
Flat No

7,8

ROOMS

2

Attached baths, TV Lounge, drawing room, store/ laundry, kitchen, balcony

TOTAL AREA, SQFT.

1630

PARKING

1 Car

Down Payment (20%)

32,25,000 PKR

10 / Installments Quarterly

12,90,000

Full PRICE

1,61,25,000 PKR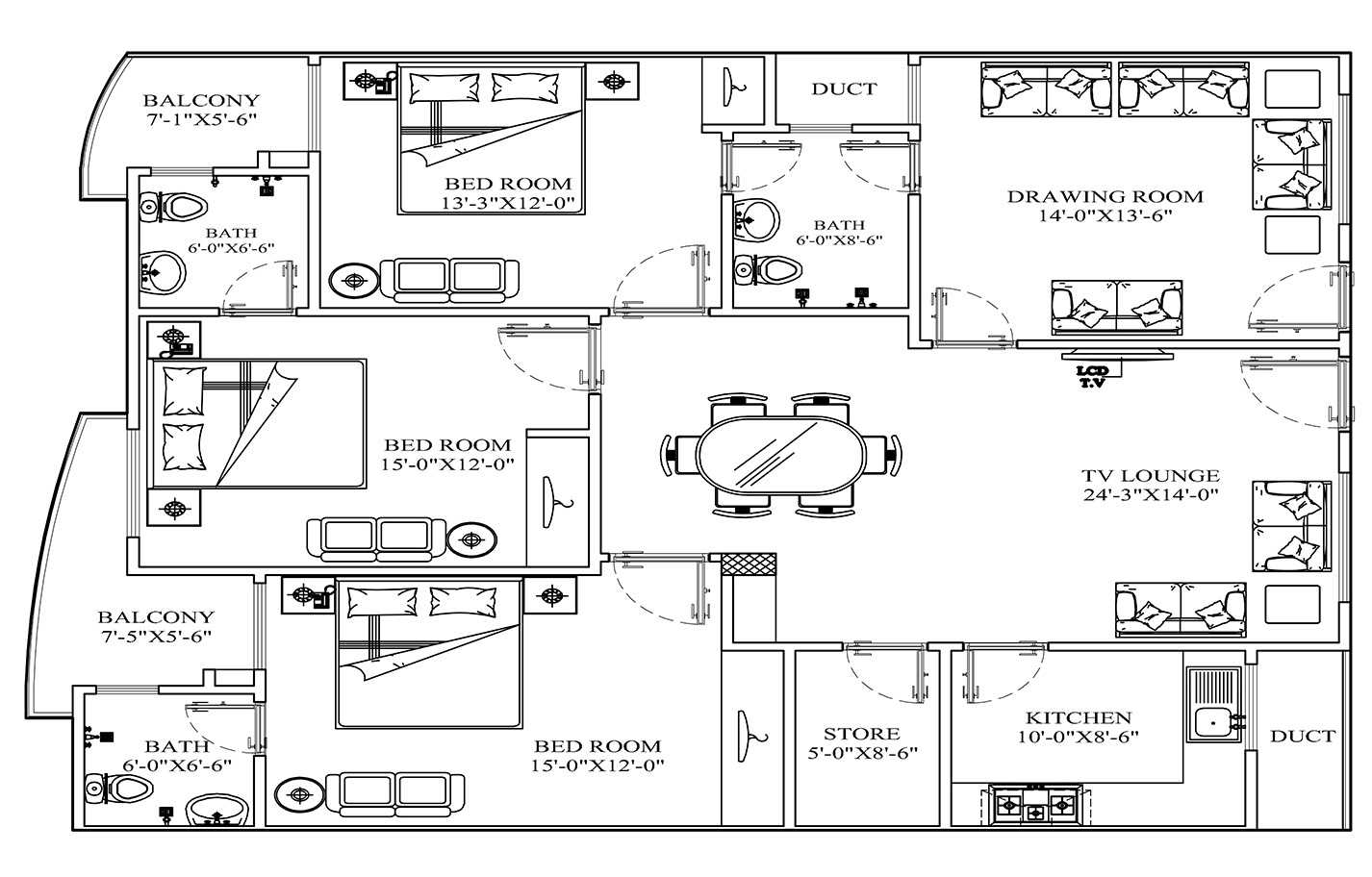 1-High quality Master tile/Marble flooring 2- Baths have High quality Master/Imported tiles up to 7ft 3- Imported switches and automatic circuit breakers 4- All doors are made of deyar/imported wood 5- Kitchen counter top of good quality granite/marble. 6- Kitchen will be provided with Hub, Hood and stove. 7- High quality Aluminum windows with tinted glass 8- Built-in ducting for Air condition 9- Wiring for telephone and cable connection 10- Ups wiring 11- Every apartment will be connected to reception through Intercom
Flat No

13, 14

ROOMS

3

Attach bath, TV lounge, DD, Store/ Laundry, Kitchen, Balcony

TOTAL AREA, SQFT

2150

PARKING

2 Cars

Down Payment (20%)

44,00,000 PKR

10 / Installments Quarterly

17,60,000 PKR

Full PRICE

2,20,00,000 PKR
1-High quality Master tile/Marble flooring 2- Baths have High quality Master/Imported tiles up to 7ft 3- Imported switches and automatic circuit breakers 4- All doors are made of deyar/imported wood 5- Kitchen counter top of good quality granite/marble. 6- Kitchen will be provided with Hub, Hood and stove. 7- High quality Aluminum windows with tinted glass 8- Built-in ducting for Air condition 9- Wiring for telephone and cable connection 10- Ups wiring 11- Every apartment will be connected to reception through Intercom
Flat No

17,18

ROOMS

2

2 Bed with attached baths, TV lounge, Store, Laundry, Kitchen, Balcony

2

TOTAL AREA, SQ.FT

1435

PARKING

1 Car

Down Payment (20%)

28,00,000 PKR

10 / Installments Quarterly

11,40,000 PKR

Full PRICE

1,42,00,000 PKR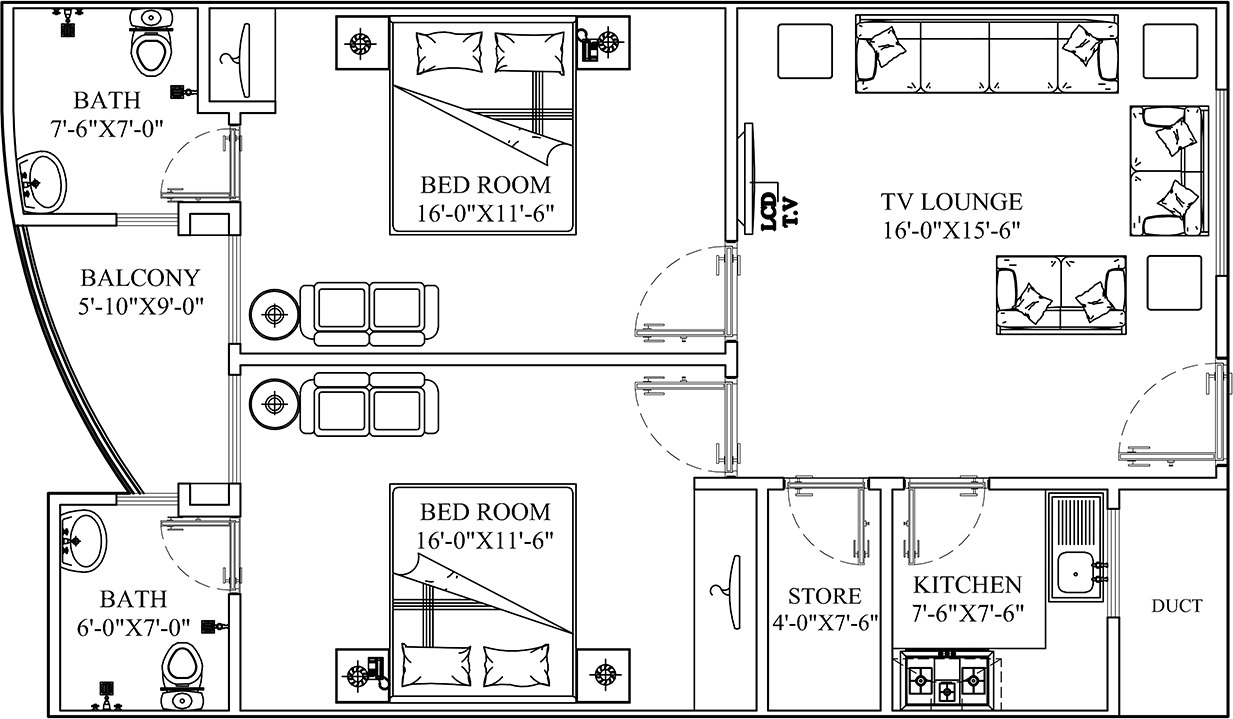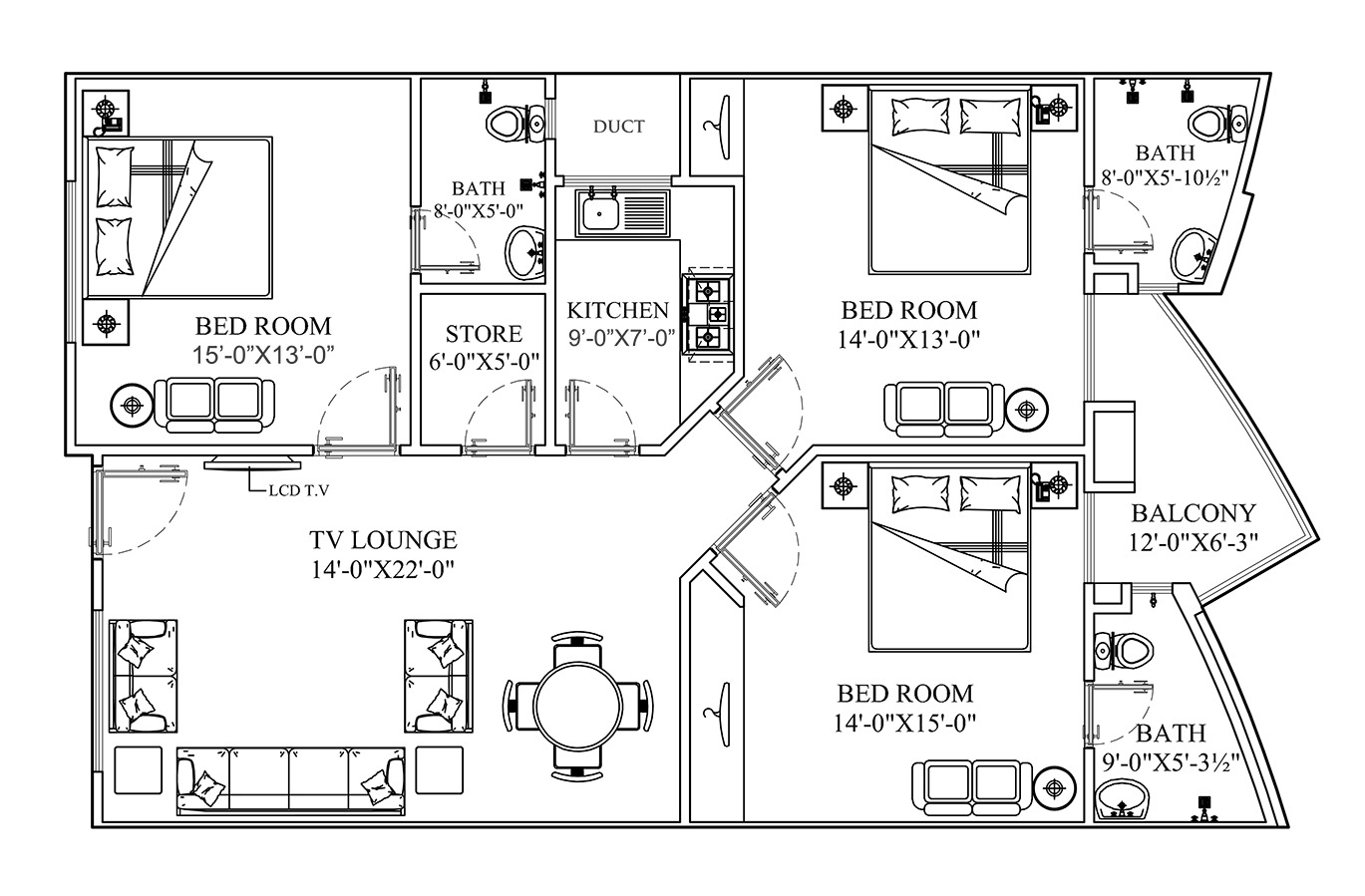 1-High quality Master tile/Marble flooring 2- Baths have High quality Master/Imported tiles up to 7ft 3- Imported switches and automatic circuit breakers 4- All doors are made of deyar/imported wood 5- Kitchen counter top of good quality granite/marble. 6- Kitchen will be provided with Hub, Hood and stove. 7- High quality Aluminum windows with tinted glass 8- Built-in ducting for Air condition 9- Wiring for telephone and cable connection 10- Ups wiring 11- Every apartment will be connected to reception through Intercom
Flat No

2,3,4

ROOMS

3

TV Lounge, D/D, Store / Laundry, Kitchen Balcony

TOTAL AREA, SQFT

1780

PARKING

1 Car

Down Payment (20%)

35,50,000 PKR

10 / Installments Quarterly

14,25,000 PKR

Full PRICE

1,78,00,000 PKR
| RESIDENCE | BED/BATH | SQ. FT. | SALE PRICE | RENT PRICE | FLOOR PLAN |
| --- | --- | --- | --- | --- | --- |
| 2 Bed (Corner) | Economy | 15 | 1465 Sqft | 1,56,50,000 | View Now |
| 2 Bed (Corner) | Economy | 16 | 1473 Sqft | 1,57,40,000 | View Now |
| 2 Bed (Semi Corner) | Economy | 19 | 1435 Sqft | 1,49,00,000 | View Now |
| 2 Bed (Standard) | Luxury | 7, 8 | 1630 Sqft | 1,61,25,000 | View Now |
| 2 Bed (Semi Corner) | Luxury | 10, 9, 6 | 1630 Sqft | 1,69,00,000 | View Now |
| 3 Bed (Standard) | economy | 4, 3, 2 | 1780 Sqft | 1,78,00,000 | View Now |
| 3 Bed (Corner) | Economy | 5, 1 | 1780 Sqft | 1,92,00,000 | View Now |
| 3 Bed (Standard) | Luxury | 14, 13 | 2150 Sqft | 2,20,00,000 | View Now |
| 3 Bed (Corner) | Luxury | 12 | 2188 Sqft | 2,40,00,000 | View Now |