THE PALAZZO
MAIN GULBERG EXPRESSWAY GULBERG GREENS ISLAMABAD
…..  BAROQUE ARCHITECTURAL SYMBOL
The Palazzo, Unique, Luxurious Living and Retails Spaces.
At the Palazzo, we believe in building a reputation. A reputation of luxury, tryst, innovation, value-addition, seeking new opportunities and always going that extra mile. Through our pioneering perspective of living, we fine the way to combine luxury with simplicity by creating and innovation concept for contemporary an well-designed ways of living.
Following the successful completion of The Grande condominium buildings in Bahria Town Islamabad, we are introducing The Palazzo, in Gulberg Greens Islamabad. It is a corner property, with one end facing Margalla and the other parallel to the Gulberg Boulevard. In a community renowned for its distinctive architecture and lifestyle, The Palazzo will stand as a true masterpiece.
We Offer an outstanding way of life, featuring a range of two and three bedroom sustainably designed apartment, a pent house and an ultimate shopping destination on 30% Down Payment and 3 year`s monthly affordable installment plan. The Palazzo is a protected entry with 24 hours security surveillance camera, guards and secured entrances.
Sales Partner & Marketeer
ARK Marketing
…..
Project Developer
Alam Construction  (Pvt.) Limited
Pakistan's Premier Infrastructure Developer
Since 2010, Alam Construction Pvt Ltd. has grown dramatically in both size and reputation and are now an established market force with an experienced and focused team. We have a broad portfolio of successfully completed projects across a range of sectors including Residential and Commercial Construction, Hospitality, Logistics and Dinning/Eatery. We have built our reputation on our client focus and hands-on approach. We are proud of the strong reputation for our competitive edge and reliable execution of all projects. We have achieved this through our relentless attention to detail an experienced team with the drive and customer focus to ensure client satisfaction is given on all ACPL projects.
ACPL continue to invest in modern business practice and management techniques in order to ensure that we remain at the cutting edge of our industry. We continue to build on our reputation with our focus firmly on growing the ability of the business to deliver in new and innovative ways.
Our aim is to be our clients first choice for construction related services. Customer and partners see as integral to their success. We will anticipate their needs and deliver on every commitment we make.
The Palazzo, located in Gulberg Greens, caters to a major population of working youth, business owners, elite and executive with high purchasing power. The Palazzo shops will provide exceptional exposure to businesses. The Palazzo will provide high standard maintenance, 24-hours security, fire protection system and ample parking space for customers as prospective businesses are innumerable ranging from laundry to grocery store, tailoring to pharmacy, salon to mobile stores and banks.
With wide walkways, CCTV security, customer and retailer restrooms, external sweep and clean service, high quality finished and fittings, The Palazzo will be a primary shopping destination in the area.
BUILDING FEATURES & AMENITIES
Dedicated Car Parking In Basement For Residents
On-Site Maintenance & Management
Earthquake Resistant Design
Mailbox for Each Apartment
Well Designed Wide Lobbies
24-Hours CCTV Security IN Common Areas
Open plan, with clever use of light and space, each apartment being a corner creates the perfect living environment to enjoy The Palazzo lifestyle. Each apartment has been designed to provide high standard of luxury and comfort. From secure basement parking to the reception lounge and spacious corridors, there is a sense of quality throughout the building that is sure to impress your family and friends.
Private Access for Each Apartment
Built-IN Oven/Burner Hob/Hood
Ceramic Floor Tiles And Skirting
Exclusive Sanitary Fittings
3 Bed Corner
2 Bed Corner
2 Bed Corner Terrace
Pent House
1-High quality Master tile/Marble flooring 2- Baths have High quality Master/Imported tiles up to 7ft 3- Imported switches and automatic circuit breakers 4- All doors are made of deyar/imported wood 5- Kitchen counter top of good quality granite/marble. 6- Kitchen will be provided with Hub, Hood and stove. 7- High quality Aluminum windows with tinted glass 8- Built-in ducting for Air condition 9- Wiring for telephone and cable connection 10- Ups wiring 11- Every apartment will be connected to reception through Intercom
Floor

2nd to 5th

Beds

3

Total Area, Sq.Ft.

1800

Underground Parking

Yes

Price Per Sq.Ft.

9,500 PKR

Total Price

17,100,000 PKR

Down Payment (30%)

5,130,000 PKR

36 Monthly Payments

285,000 PKR

On possesion 10%

1,710,000 PKR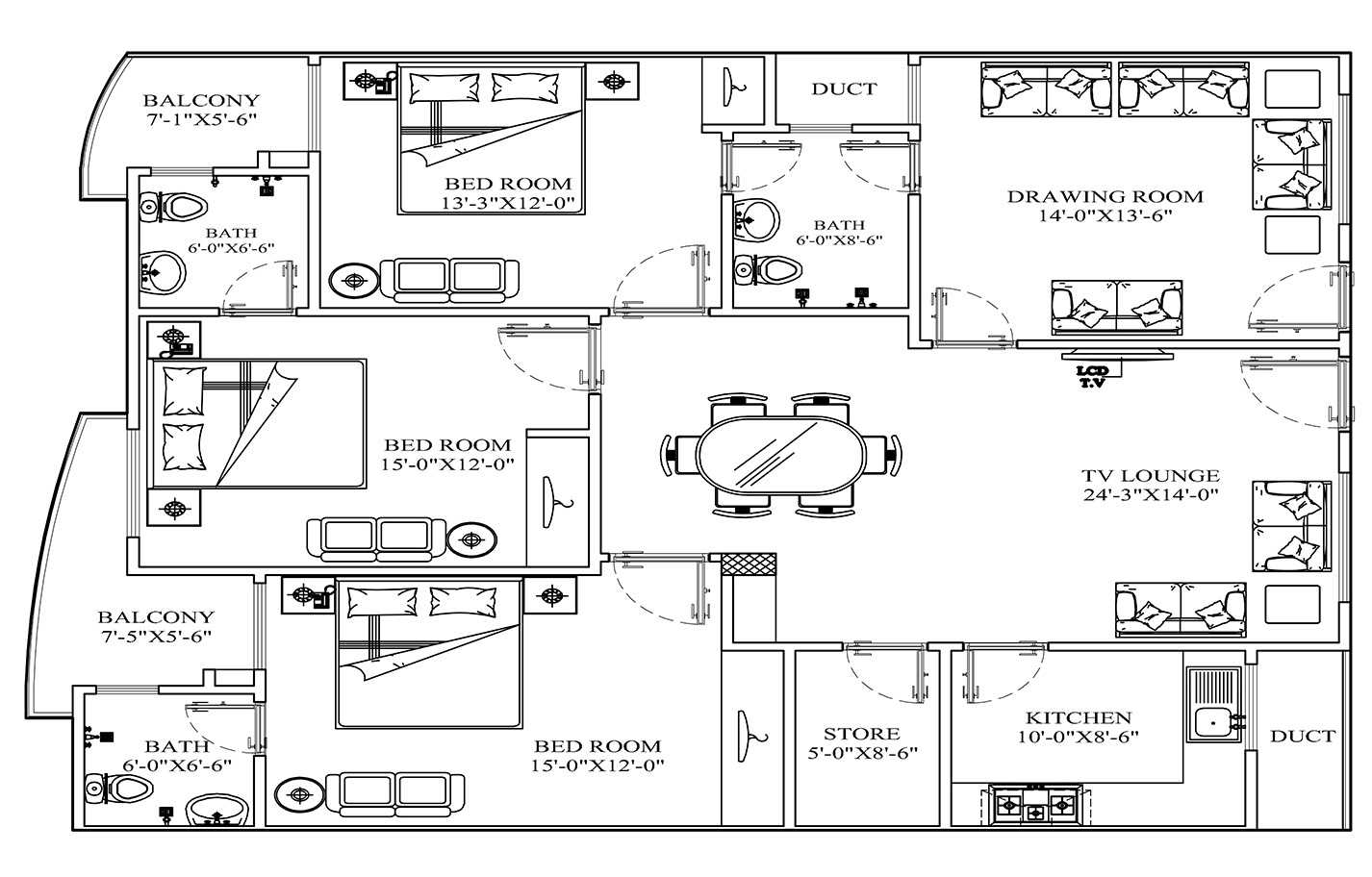 1-High quality Master tile/Marble flooring 2- Baths have High quality Master/Imported tiles up to 7ft 3- Imported switches and automatic circuit breakers 4- All doors are made of deyar/imported wood 5- Kitchen counter top of good quality granite/marble. 6- Kitchen will be provided with Hub, Hood and stove. 7- High quality Aluminum windows with tinted glass 8- Built-in ducting for Air condition 9- Wiring for telephone and cable connection 10- Ups wiring 11- Every apartment will be connected to reception through Intercom
Floor

3rd to 5th

Beds

2

Area

1455 Sq.Ft.

Underground Parking

Yes

Price Per Sq. Ft. (PKR)

9,500

Total Price (PKR)

13,822,500 PKR

Down Payment 30%

4,146,750 PKR

36 Monthly Payments

230,375 PKR

On Possession 10%

1,382,250 PKR
1-High quality Master tile/Marble flooring 2- Baths have High quality Master/Imported tiles up to 7ft 3- Imported switches and automatic circuit breakers 4- All doors are made of deyar/imported wood 5- Kitchen counter top of good quality granite/marble. 6- Kitchen will be provided with Hub, Hood and stove. 7- High quality Aluminum windows with tinted glass 8- Built-in ducting for Air condition 9- Wiring for telephone and cable connection 10- Ups wiring 11- Every apartment will be connected to reception through Intercom
Floor

2nd Floor

Beds

2

Area

1805 Sq.Ft

Underground Parking

Yes

Price Per Sq. Ft. (PKR)

8,750

Total Price (PKR)

15,793,750 PKR

Down Payment 30%

4,738,125 PKR

36 Monthly Payments

263,230 PKR

On Possession 10%

1,579,375 PKR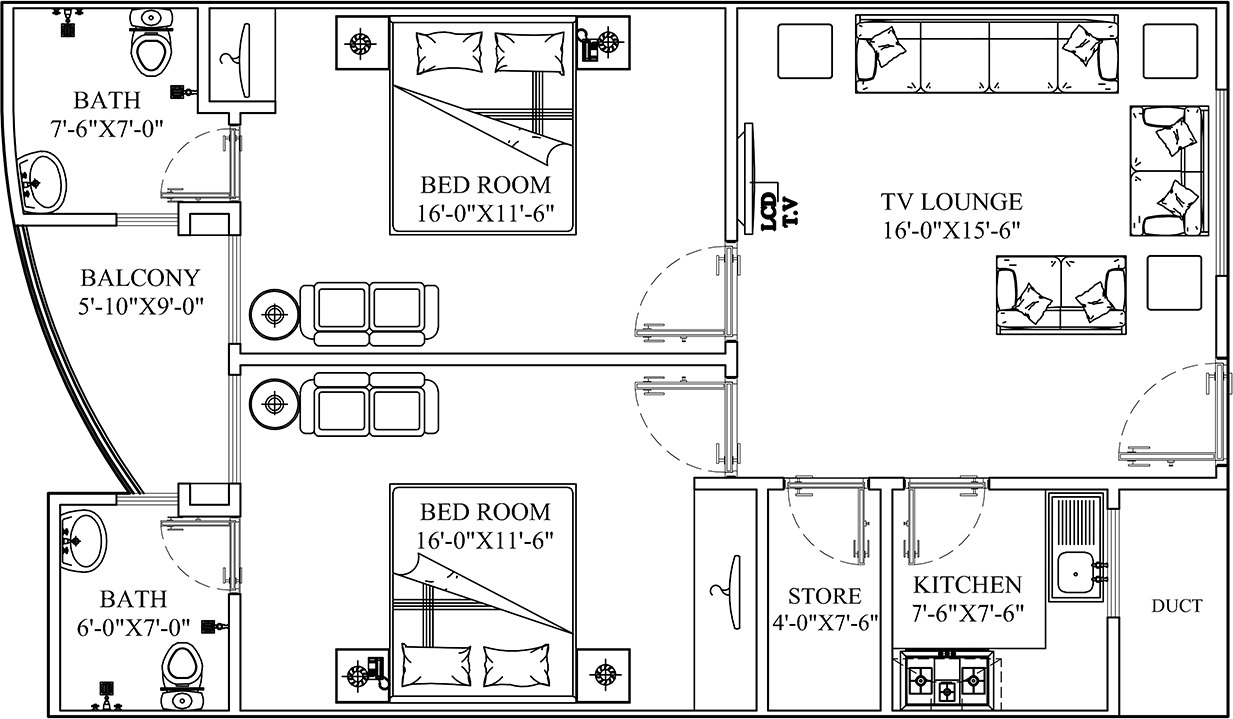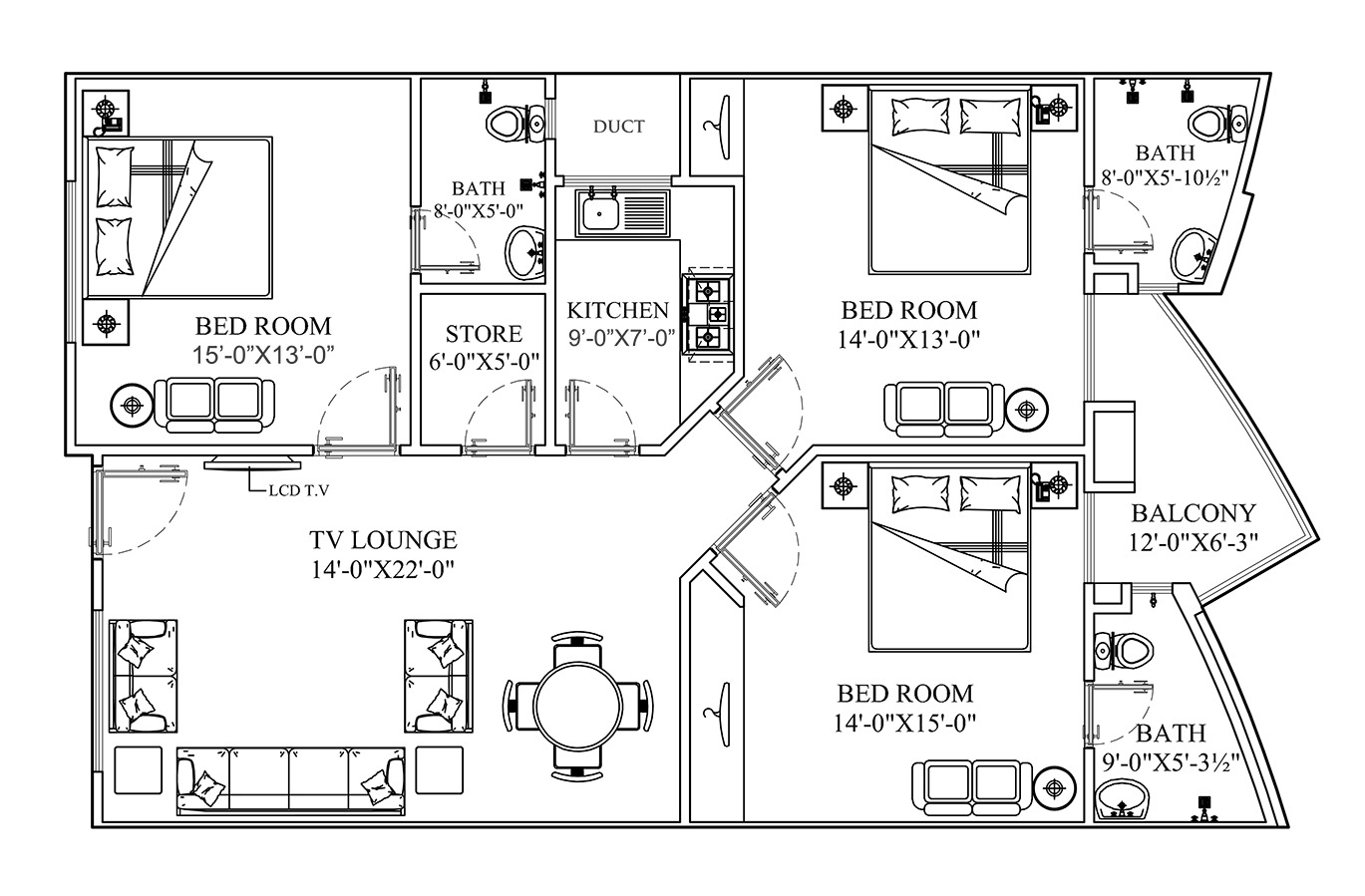 1-High quality Master tile/Marble flooring 2- Baths have High quality Master/Imported tiles up to 7ft 3- Imported switches and automatic circuit breakers 4- All doors are made of deyar/imported wood 5- Kitchen counter top of good quality granite/marble. 6- Kitchen will be provided with Hub, Hood and stove. 7- High quality Aluminum windows with tinted glass 8- Built-in ducting for Air condition 9- Wiring for telephone and cable connection 10- Ups wiring 11- Every apartment will be connected to reception through Intercom
Floor

6th

Beds

2

Area

2500 Sq.Ft.

Underground Parking

Yes

Price Per Sq. Ft. (PKR)

8,500

Total Price (PKR)

21,250,000

Down Payment 30%

6,375,000 PKR

36 Monthly Installments

3,54,167 PKR

On Possession 10%

2,125,000 PKR
2 Bed Luxury
3 BED LUXURY
2 BED ECONOMY
3 BED ECONOMY
1-High quality Master tile/Marble flooring 2- Baths have High quality Master/Imported tiles up to 7ft 3- Imported switches and automatic circuit breakers 4- All doors are made of deyar/imported wood 5- Kitchen counter top of good quality granite/marble. 6- Kitchen will be provided with Hub, Hood and stove. 7- High quality Aluminum windows with tinted glass 8- Built-in ducting for Air condition 9- Wiring for telephone and cable connection 10- Ups wiring 11- Every apartment will be connected to reception through Intercom
Flat No

7,8

ROOMS

2

Attached baths, TV Lounge, drawing room, store/ laundry, kitchen, balcony

TOTAL AREA, SQFT.

1630

PARKING

1 Car

Down Payment (20%)

32,25,000 PKR

10 / Installments Quarterly

12,90,000

Full PRICE

1,61,25,000 PKR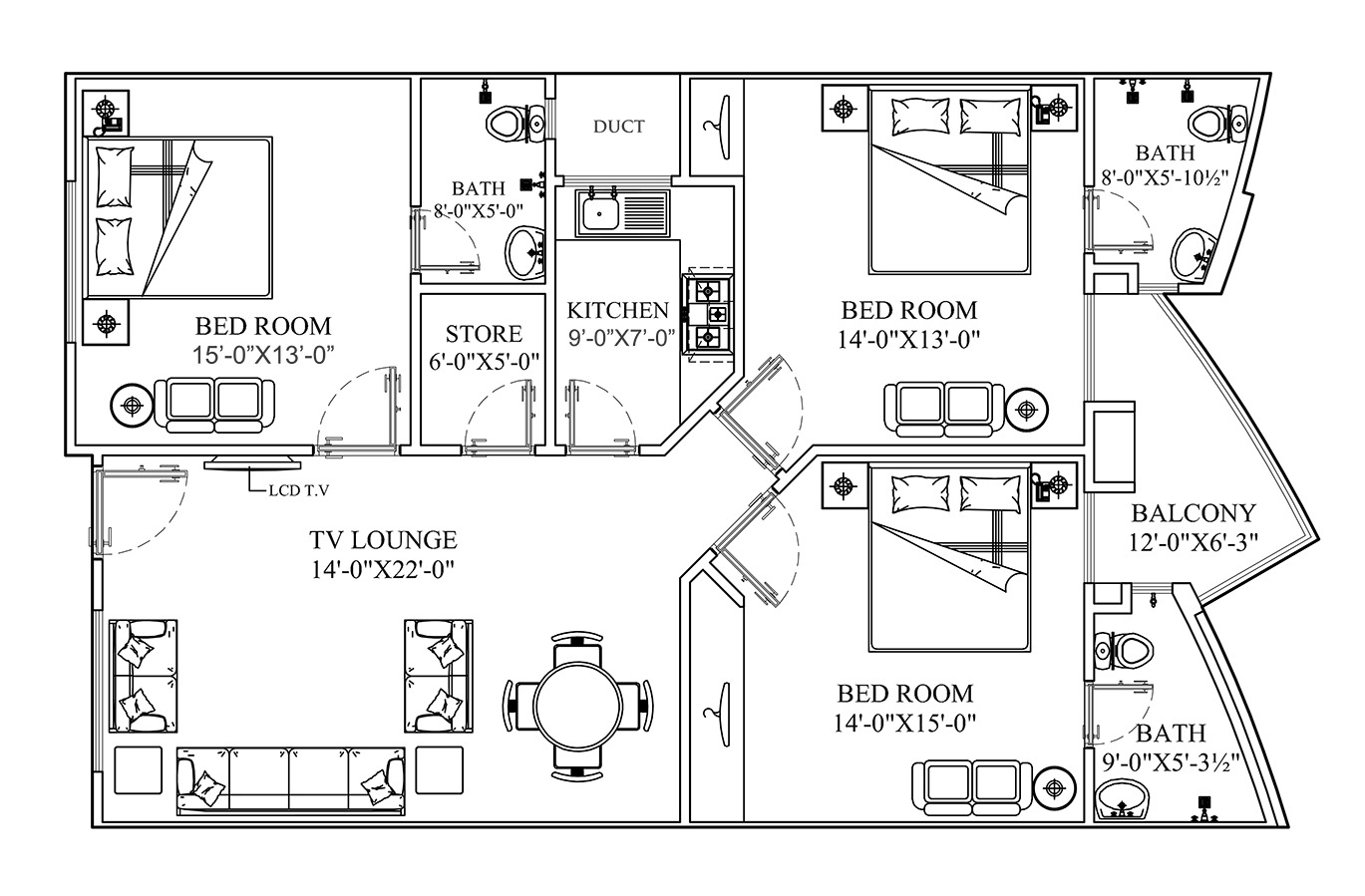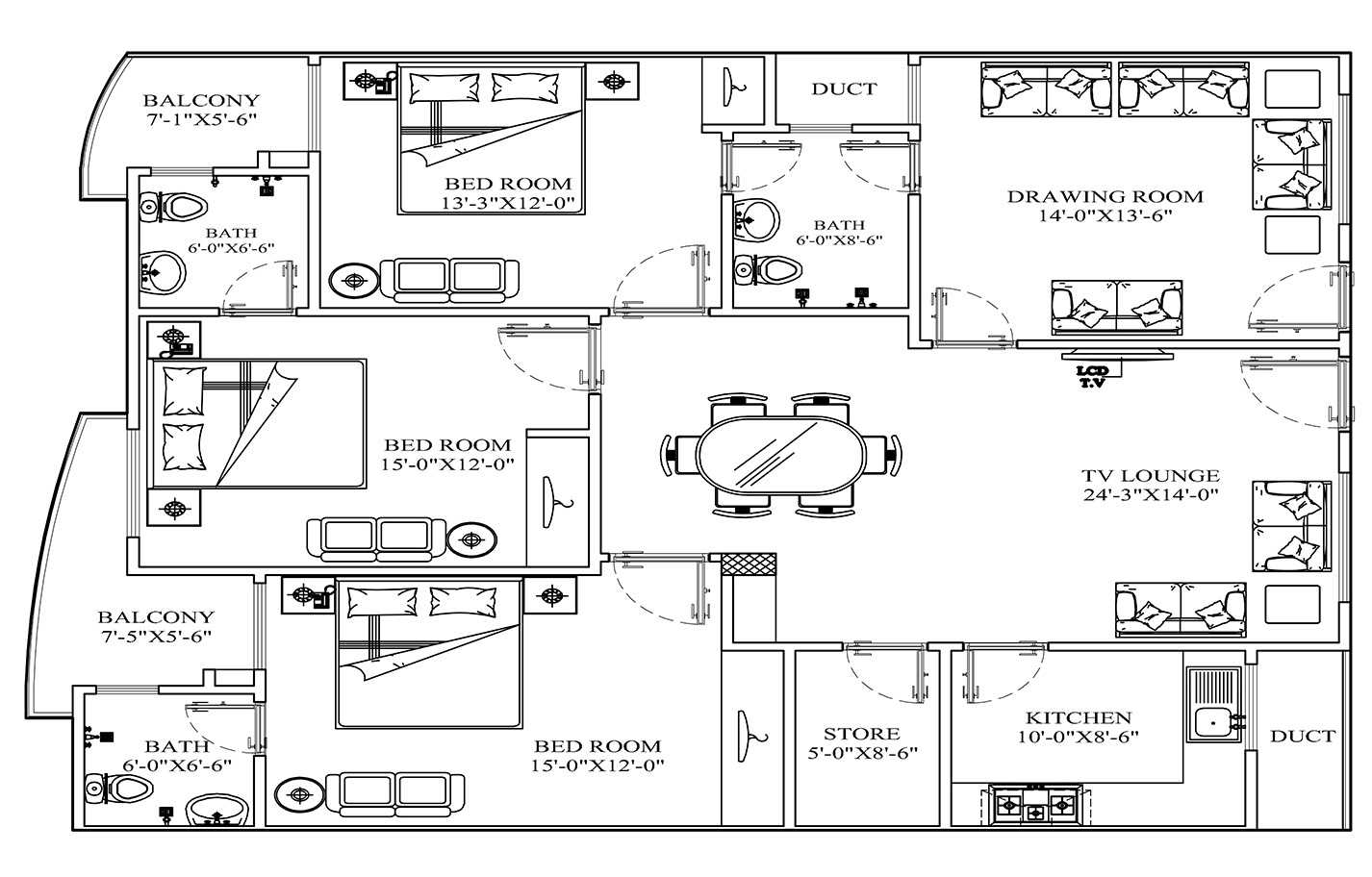 1-High quality Master tile/Marble flooring 2- Baths have High quality Master/Imported tiles up to 7ft 3- Imported switches and automatic circuit breakers 4- All doors are made of deyar/imported wood 5- Kitchen counter top of good quality granite/marble. 6- Kitchen will be provided with Hub, Hood and stove. 7- High quality Aluminum windows with tinted glass 8- Built-in ducting for Air condition 9- Wiring for telephone and cable connection 10- Ups wiring 11- Every apartment will be connected to reception through Intercom
Flat No

13, 14

ROOMS

3

Attach bath, TV lounge, DD, Store/ Laundry, Kitchen, Balcony

TOTAL AREA, SQFT

2150

PARKING

2 Cars

Down Payment (20%)

44,00,000 PKR

10 / Installments Quarterly

17,60,000 PKR

Full PRICE

2,20,00,000 PKR
1-High quality Master tile/Marble flooring 2- Baths have High quality Master/Imported tiles up to 7ft 3- Imported switches and automatic circuit breakers 4- All doors are made of deyar/imported wood 5- Kitchen counter top of good quality granite/marble. 6- Kitchen will be provided with Hub, Hood and stove. 7- High quality Aluminum windows with tinted glass 8- Built-in ducting for Air condition 9- Wiring for telephone and cable connection 10- Ups wiring 11- Every apartment will be connected to reception through Intercom
Flat No

17,18

ROOMS

2

2 Bed with attached baths, TV lounge, Store, Laundry, Kitchen, Balcony

2

TOTAL AREA, SQ.FT

1435

PARKING

1 Car

Down Payment (20%)

28,00,000 PKR

10 / Installments Quarterly

11,40,000 PKR

Full PRICE

1,42,00,000 PKR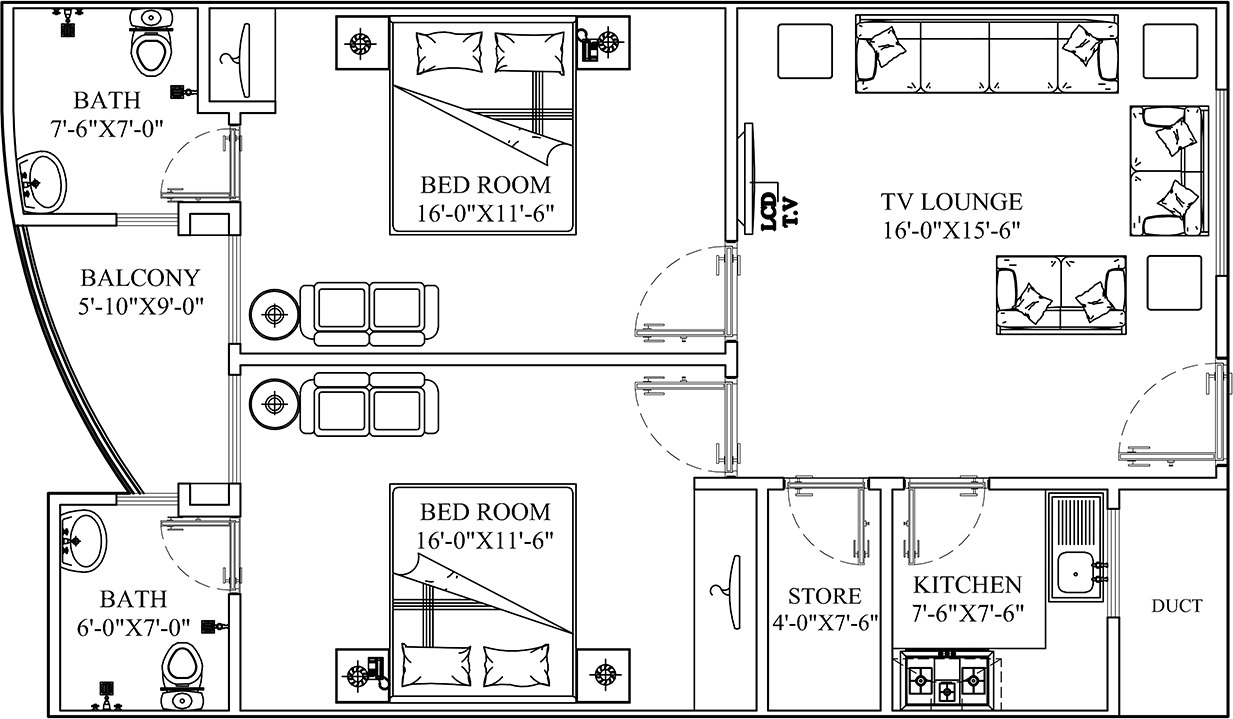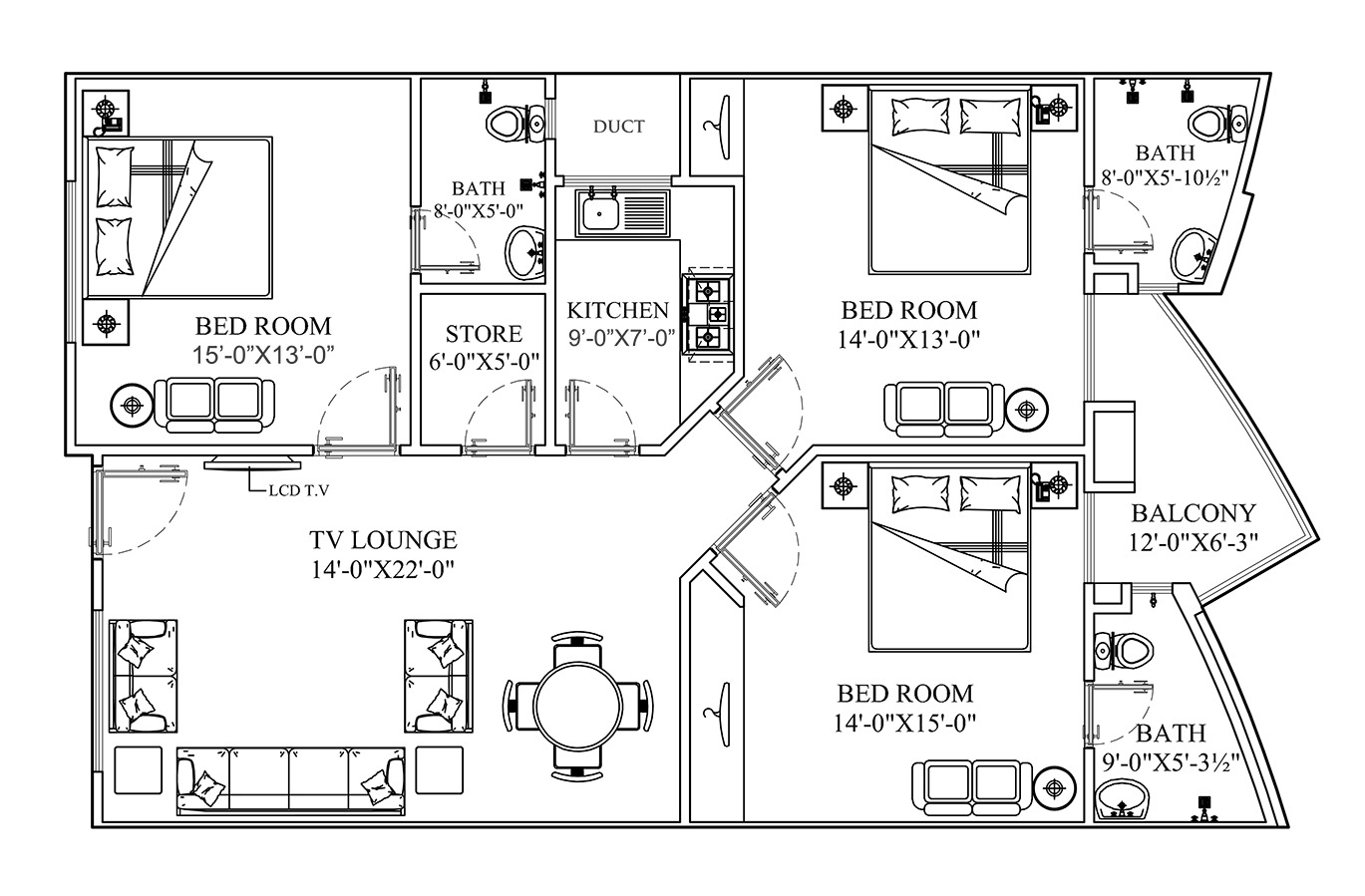 1-High quality Master tile/Marble flooring 2- Baths have High quality Master/Imported tiles up to 7ft 3- Imported switches and automatic circuit breakers 4- All doors are made of deyar/imported wood 5- Kitchen counter top of good quality granite/marble. 6- Kitchen will be provided with Hub, Hood and stove. 7- High quality Aluminum windows with tinted glass 8- Built-in ducting for Air condition 9- Wiring for telephone and cable connection 10- Ups wiring 11- Every apartment will be connected to reception through Intercom
Flat No

2,3,4

ROOMS

3

TV Lounge, D/D, Store / Laundry, Kitchen Balcony

TOTAL AREA, SQFT

1780

PARKING

1 Car

Down Payment (20%)

35,50,000 PKR

10 / Installments Quarterly

14,25,000 PKR

Full PRICE

1,78,00,000 PKR
| RESIDENCE | BED/BATH | SQ. FT. | SALE PRICE | RENT PRICE | FLOOR PLAN |
| --- | --- | --- | --- | --- | --- |
| 2 Bed (Corner) | Economy | 15 | 1465 Sqft | 1,56,50,000 | View Now |
| 2 Bed (Corner) | Economy | 16 | 1473 Sqft | 1,57,40,000 | View Now |
| 2 Bed (Semi Corner) | Economy | 19 | 1435 Sqft | 1,49,00,000 | View Now |
| 2 Bed (Standard) | Luxury | 7, 8 | 1630 Sqft | 1,61,25,000 | View Now |
| 2 Bed (Semi Corner) | Luxury | 10, 9, 6 | 1630 Sqft | 1,69,00,000 | View Now |
| 3 Bed (Standard) | economy | 4, 3, 2 | 1780 Sqft | 1,78,00,000 | View Now |
| 3 Bed (Corner) | Economy | 5, 1 | 1780 Sqft | 1,92,00,000 | View Now |
| 3 Bed (Standard) | Luxury | 14, 13 | 2150 Sqft | 2,20,00,000 | View Now |
| 3 Bed (Corner) | Luxury | 12 | 2188 Sqft | 2,40,00,000 | View Now |